Rebecca's Story

I tried building a business from home for 12 years with out Success.
---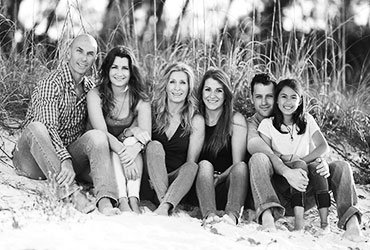 I was only 24 when I married my husband – charming and talented but not rich. We had 3 children by the time I turned 30, and at 31 I joined a skincare and cosmetics company to try to ease the growing financial burden on my own little family.
I tried building a business from home for 12 years – I won many trips, prizes and got a car bonus. BUT it was having no real impact in our family's life. I felt like a hamster in a cage….no matter how fast I was running….I was getting NO WHERE.
While on vacation, I was introduced to our Live Well Journey by a woman who was the same age as me, 43, and we were both working from home while raising our children.
She was earning $65k a month….in comparison to me barely earning that in the course of a year (while maintaining inventory….which is a complete financial drain).
I was petrified! In my face was the truth I needed to face. I WAS IN THE WRONG VEHICLE!!!
My husband and my friends all thought I was crazy, but a small voice inside of me was saying, "what if they just don't know?" and, "what if this is the real opportunity I have needed?"
I made the decision to jump in, and work hard for a 6 month period before I would judge things. I quickly discovered, the more I focused on helping other people reach their goals….I would do just fine!
Today, I barely recognize my life! I've been able to help many women change their lives over the years. However, the BEST part of my experience is the many people I've been able to help build a reliable income each month into their households.
My advice to you would be to get all the information that you need to make an informed decision. It was the best decision for me and my family, and I think it would be for you, too!!
Interested in learning about our business
and how you can work from home,
click on the LEARN MORE button!



Live Well, Love Well, Lead Well.
---