Laura's Story

I earn an great income without sacrificing time with my family!
---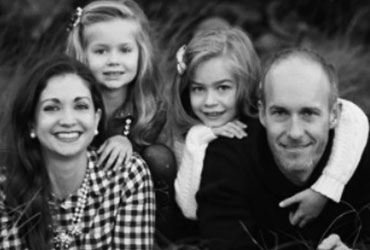 Before I became a Mom, I was focused on my career in Marketing/Public Relations. I worked primarily with non-profit organizations and found great satisfaction knowing that the work I was doing was benefiting others. Once our babies came along, my heart led me to stay home with them. They were my work; my mission was our home. And I will be forever grateful that we were in a position that allowed me to do that, as I know many are not as fortunate.
Fast-forward 9 years, I was introduced to our Live Well Journey. I was immediately on board with the amazing products it offered. Our family tries to live as organically and "cleanly" as possible to support our active lifestyle. Shopping this way was a no-brainer! And because I was so happy with our experience, I was naturally telling others about it. This opportunity offered a way for me to contribute to my family's finances, without having to sacrifice time with my girls and my husband. I am still able to continue volunteering, help with my husband's business and be active in our school's PTO. In fact, what I found was that my worlds were easily blended. When you love something as much as I love this company, it's easy to share with those around you. And knowing I am helping to enhance the lives of my friends from a health & wellness standpoint, as well as financially, is extremely satisfying. Since I said "yes" to this adventure, I haven't regretted one minute of the ride. And I don't plan on slowing down anytime soon. Hop on the wave!
Interested in learning about our business
and how you can work from home,
click on the LEARN MORE button!



Live Well, Love Well, Lead Well.
---