Kim's Story

I am grateful to have built a legacy for my children!
---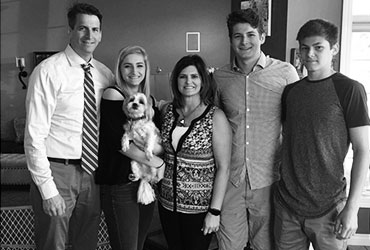 For much of my professional life I was a clinical nurse and have always been passionate about helping people with their health issues. For about 19 years I worked with a cosmetics company alongside my nursing career. I began to get overwhelmed with all the work this entailed – from selling products at parties - to delivering products - to carrying inventory - to keeping track of customer purchases and frustrated with bounced checks and returned products – and ultimately not making money other than to cover my many expenses.
During this same period of time I was raising three very busy children. It was time for a change! I needed something that would allow me to stay at home with my babies AND earn an executive income.
I resigned from my position from the cosmetics company and have never looked back. I'm so grateful to have built a legacy for my children with the residual income I have earned that they will have for their lifetime. I am so blessed to have partnered with our Live Well Journey community as we work together to change lives. Let's get started on your journey to wellness. I'm here to help!
Interested in learning about our business
and how you can work from home,
click on the LEARN MORE button!



Live Well, Love Well, Lead Well.
---