About
Micki Lessard
---
Hey there!
Thanks so much for visiting :)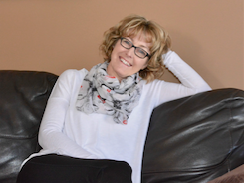 I've been part of this team and business for just over 10 years, and it has been a
LiveWellJourney I am thankful I took.

I was drowning in debt, had latchkey kids, worked hard but could never get ahead.
As a single mom, and the sole financial provider for my family, I knew that if I didn't
change something, nothing would change.

Although I was very skeptical, I listened, learned, and asked questions.
I won't say it sounded too good to be true but rather it sounded like something
I could do, and be proud doing. Fast forward 10 years later, and I can say from the
bottom of my heart, that dreams....really do come true.
Let's chat! and/or visit our "HowWeRoll" section & join the mailing list, for first dibs on
inspiration, promotions, and great tips on Living Well!
Or take a Virtual Tour to learn about how you can join our LiveWellJourney!

Live Well, Love Well, Lead Well

psssst....scroll down for a little Q&A about me
Where were you born?
I was born and raised in Sault Ste Marie On Canada. A beauty town right smack in the
middle of the Great Lakes and bordering with Sault Ste Marie Michigan.
Do you have a favourite movie?
Oh yesssss....anyone that knows me, knows, I will watch "A River Runs Through It" over
and over and over and over again, until the day I die. It IS my favourite movie of all time.
Are you a city girl or a country girl?
I'd say a wee bit of both, leaning towards a country girl. My favourite place to be, is up
North at my cottage. I love nature, bonfires, and playing games/cards with friends and family.
Do you have any siblings?
I have an older brother and a younger sister. We are all very close and love each other very much.
Do you have any children?
I have two incredible kids. My daughter, Drew is my oldest. She's bilingual and lives in Quebec.
She is a musician, writer and dancer. (with a love for African Dance) My son, Mackenzie lives
on Vancouver Is in BC. He is a gifted guitarist, composer, and an amazing artist.
They are the loves of my life, and what truly kept me going during my toughest financial times.
What is your favourite music genre?
I love and respect ALL types of music, but have to say country and western is my fav! I grew up
being sung to sleep every night by my dad. He too is a gifted guitarist (CW), singer and performer.
And at 80 yrs of age, still going strong! (and my Mom too)
Do you have any pets?
I love animals, and currently have a dog and a cat. Duke is my 9 yr old Shihtzu and he was a
St John Ambulance Therapy dog for 5 years. I am thankful every day that this team and business
allowed me to finally have the right "job" and the right "dog" so that I could volunteer and help
others. You would not believe the smiles a little dog can bring to someone in need. I also have a
14 yr old cat named Magik. She was brought home by my daughter 14 yrs ago, without my
consent, I'd like to add haha. The daughter has moved out, but I still have you know who??
Although she was not a welcome addition at first, I would not give her up for anything.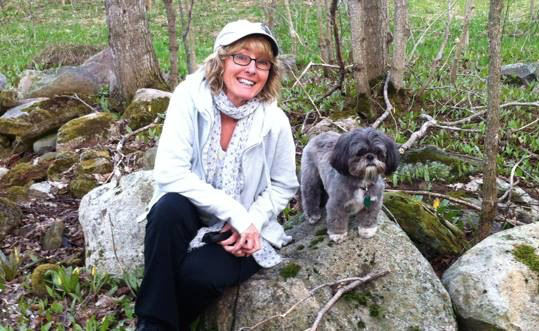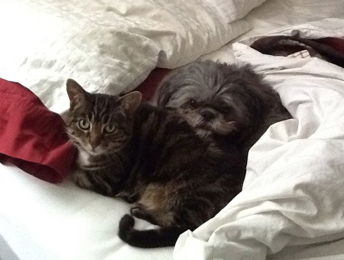 Any advice for other young moms, or anyone for that matter, trying to get ahead?
Never give up, never lie, never steal and work hard!
Do you have a favourite quote?
Yes! "People may not remember what you said, but they will always remember how you made them feel."
Let's chat! and/or visit our "HowWeRoll" section and join the mailing list,
for first dibs on inspiration, promotions, and great tips on Living Well!
Micki
Discover HOW You CAN Find
the COURAGE to do Anything!
(Well, just about anything.)
You will also get emails periodically with inspiration and first dibs on promotions,
giveaways and other subscriber only resources. Don't like it? No problem. You can unsub with a click.
Micki Lessard
mm.lessard@rogers.com c: 519.590.7720